An unspayed female cat, her mate and all of their offspring, producing 2 litters per year, with 2.8 surviving kittens per litter can total:

1 year: 12 cats
2 years: 67 cats
3 years: 376 cats
4 years: 2,107 cats
5 years: 11,801 cats
6 years: 66,088 cats
7 years: 370,092 cats
8 years: 2,072,514 cats
9 years: 11, 606,077 cats
Almost 12 Million cats!!!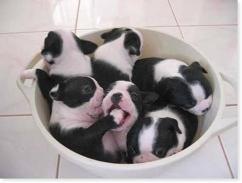 Spaying (the procedure for female animals) and neutering (the procedure for male animals) are two of the most common surgical procedures performed on cats and dogs. Spaying or neutering your pet is simple, avoids the costs and hassle of dealing with litters, decreases aggressiveness and can increase your pet's lifespan by reducing the incidence of cancer and diseases, resulting in a happier, healthier pet.

CAT SPAY/NEUTER PROGRAM
Attn: Residents of the Town of Montgomery and Crawford and Villages of Maybrook, Montgomery, Walden and Pine Bush.

$25 Cat or Pit Bull Spay/Neuter Certificates are available at the Town Clerks office. You will purchase a $25 certificate (cash only)
with proof of residency. You will then call The Animal Rights Alliance
(T.A.R.A. Mobile) to arrange an appointment. Service includes a free rabies shot.
If you have further questions, please contact us at willspaypets@yahoo.com
or call 845-857-7657.
Please note space is limited. Restrictions may apply.

A "fixed" pet is a happier and healthier animal.


Will Spay Pets, Inc. is a non-profit 501(c) 3 tax exempt organization.