> Promote spay and neutering.

> Join with us and together we can make a difference.

> Help us to help them!

Yes, I would like to sponsor a cat spay/neuter
and save millions of future kittens from euthanasia:

- $ 25 Sponsor 1 cat


- $ 50 Sponsor 2 cats


- $100 Sponsor 4 cats


- $250 Sponsor 10 cats


$_______ Other

100% of donations go directly to funding spay and neuter clinics.

Will Spay Pets, Inc. is a 501(c)3
non-profit tax exempt organization.
Your contributions are tax-deductible!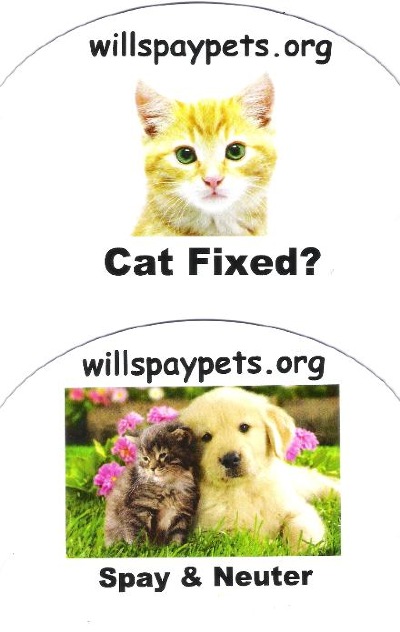 Receive your choice of magnet with a cat sponsorship.


To donate using PAYPAL

click the link below:



Please make checks payable to:

Will Spay Pets, Inc.

PO Box 127

Montgomery, NY 12549

Thank you!


Will Spay Pets, Inc. is an all volunteer 501(c)3 non-profit organization.