APRIL 14, 2018 GIGANTIC YARD SALE - MONTGOMERY FIRE HOUSE

ROUTE 17K/WARD ST - 9AM-3PM (no early birds) Best yard sale in Orange County NY - A treasure trove of almost new and used items, antiques, collectibles, books, toys, jewelry, etc. etc.

We are accepting donations of merchandise for this yard sale. Call Christina at 845-764-0467 for more information. Thank You.

SAVE THE DATE: SUNDAY Oct. 21 BENEFIT AUCTION & RAFFLE

VISIT US ON FACEBOOK FOR MORE UPDATES.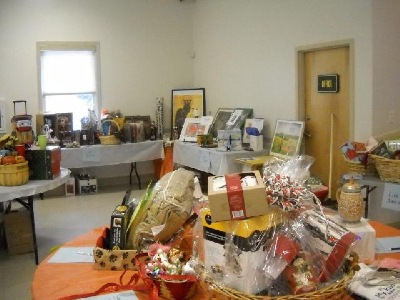 Visit our Facebook page for more information and pictures.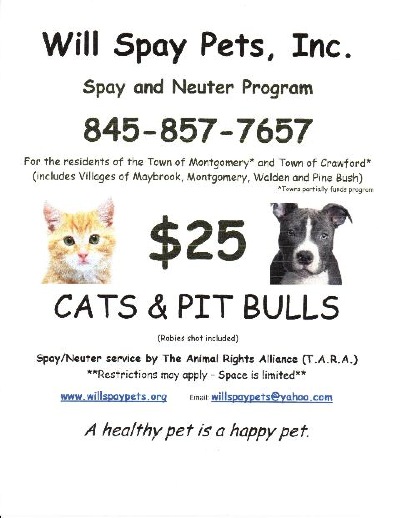 $25 CAT & Pit Bull SPAY/NEUTER PROGRAM
Attn: For residents of the Town of Montgomery* and Town of Crawford* (includes Villages of Maybrook, Montgomery & Walden and Pine Bush)
Call 845 857-7657 to schedule an appointment.
Please note space is limited. Restrictions may apply.
Service is provided by the Animal Rights Alliance (T.A.R.A.).

If you would like to receive a reminder notice by email, please contact us at willspaypets@yahoo.com

Additional Resources:

www.friendsofanimals.org


Will Spay Pets, Inc. is an all volunteer non-profit 501(c)3 tax exempt organization.